Bindaree wiring board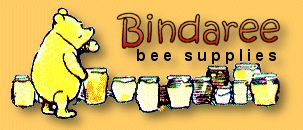 SKU: 23300 - Need Help? Contact Us Leave Feedback
Category: Tools
Leave Feedback
Enter your feedback modal content here. (Text/HTML/Shortcodes accepted).
Hand-crafted unique design, gets tension by putting slight pressure on top and bottom bars. Designed for full depth frames but can be adapted for WSP, ideal or half-depth frames.
Related Products
Tools

Uncapping fork is stainless steel, made in Germany. Both have rubber handles.